Career Opportunity

Check out the latest Job Opening.
If you have what it takes to join our team, please submit a detailed resume, stating current and expected salaries and a non-returnable photograph to: sripuchonghotel@gmail.com
Fax: + 603 8061 9202

All applications will be treated with the strictest confidence.
(We regret that only shortlisted candidates will be notified.)
Responsibilities:

Responsible for the efficient check-in/out process of room guests according to the established procedures.
Assign room to guests.
Answering and attending to incoming calls.
Perform cashiering functions relating to room charges, i.e.: opening in folios, receipt and posting of payment, posting of charges to room account and other relevant duties as may be required.
Constantly communicate with Housekeeping Department for up-to-date details of charges to the guests' room account.
Ensure all folios, cash and sales slips as well as messages are handed over in an orderly manner to the subsequent shift taking over.
Provide good and prompt customer service to all front office enquiries and guests.
Requirement:

Candidate must possess at least a Primary/Secondary School/SPM/"O" Level, any field.
Required skill(s): Communication Skill, Computer Skill.
Required language(s): Bahasa Malaysia, Chinese, English
Friendly and service oriented
Positive work attitude, pleasant appearance and excellent grooming standards, punctual, reliable, honest, responsible and must be willing to work on shifts.
Full-Time positions available.
Housekeeping Attendant
Responsibilities:

The

Room Attendant

ensures the cleanliness, tidiness and maintenance of the guest rooms in his/ her assigned areas according to the hotels standards. She/he attends to guest's needs.
Main Responsibilities:

Make up guest room daily
Perform night turndown service daily
Tidy up guest items as directed by procedure
Keep the work environment clean and tidy
Clean and maintain guest rooms and floors, furniture and bathrooms daily
Clean and maintain public area daily
Report defects on fixed assets furniture and equipment
Report all Lost & Found to Housekeeping
Report any unusual and suspicious behaviour of guests or staff
Ensure to comply with the grooming and uniform standards
Able to work any shift that is assigned to him/ her by the Hotel Manager
Perform any other duties that may be assigned to him/ her
Requirements:

Candidate must possess at least a Primary/Secondary School/SPM/"O" Level, any field
Able to do basic communication.
Full-Time positions available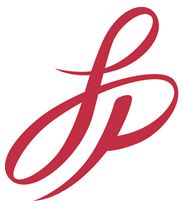 © 2018. All rights reserved.